Mini Festival Taster Session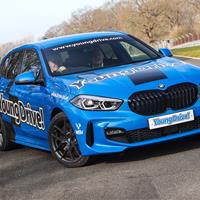 The YoungDrive! taster session is open to children as young as 11, giving them their first experience behind the wheel much earlier than they would on the open road. Each session lasts 10 minutes, offering vital driving experience for youngsters, in a duel-controlled MINI One.
The items currently in your basket have now expired.
You will now be redirected so that you can add these items again if required.
All of these type of tickets will be removed from your basket - even ones you have already placed